Table Topper / Counter Mats
Here is a QuickStick decal on a counter top with a bright vibrant graphic printed on it. This could be great to spice up your work space, show monthly specials, or display a new product right at the counter for everyone to see. Not only will it go well on your counter but it is easy to peel off and place on your front window to catch the attention of those window shoppers too.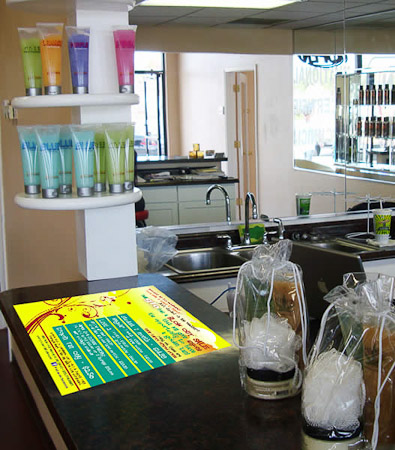 ---
Business Cards
Easily stick your business cards to cars, doors, windows, anywhere without damaging the surface. This could be great for sales people at car dealerships for instance. They could stick a card on every car so during the off hours people can remove the card from the car they are interested in and contact the sales person directly. It could be that easy!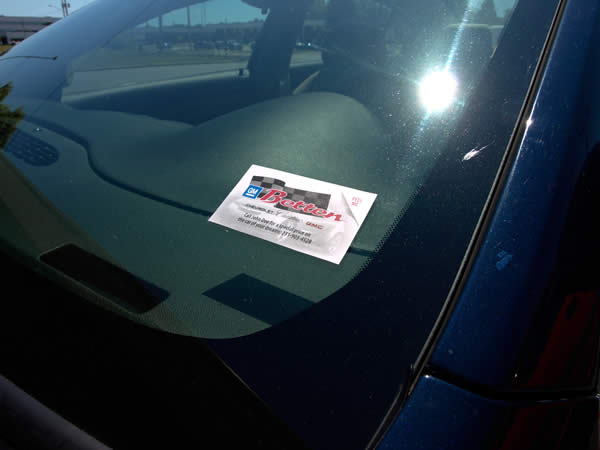 ---
Fridge Calendars
Create Refrigerator Calendars out of QuickStick!!
Instead of dealing with magnets that slide around and fall off your refrigerator or not even stick at all, use QuickStick! Have your calendar printed out and stick it directly to your fridge with no hassel. It is as easy as using a magnet but more efficient because you can use it anywhere and you know it will stick to your kitchen appliances in the most convient places for the best daily reminders.
---
Mouse Pad
Here is a QuickStick decal on a work desk. It can be used to spice up your workspace easily and doubles as a great mouse pad that will not move. It is stickable and repositionable for the most convenient space and allows for a great looking graphic to go with any theme or preference.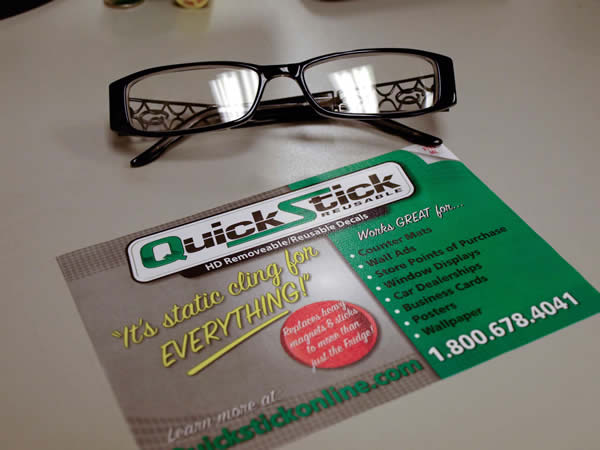 ---
Wall Graphics
Want more than just a cool mouse pad? Redecorate with this easy to use QuickStick material as customized wallpaper! No mess and no hassle, just remove the backing and stick it right to the wall without worring about ruining the paper or struggling to not stick to itself. Our QuickStick material will allow for repositioning over and over again, can be crumbled up or folded up for storing and then yes you can use it again, maybe in a different room!